Scott W. Stern, LCSW
Psychotherapist, Empowerment Professional
EMPOWERING PSYCHOTHERAPY & CORPORATE COUNSELING

FOCUSED ON ADDICTIONS, ANXIETY, OCD, TRAUMA AND PTSD
"There is now promising research into the use of marijuana that could impact tens of thousands children and adults, including treatment for cancer, epilepsy and Alzheimer's, to name a few. With regard to pain alone, marijuana could greatly reduce the demand for narcotics and simultaneously decrease the number of accidental painkiller overdoses, which are the greatest cause of preventable death in this country."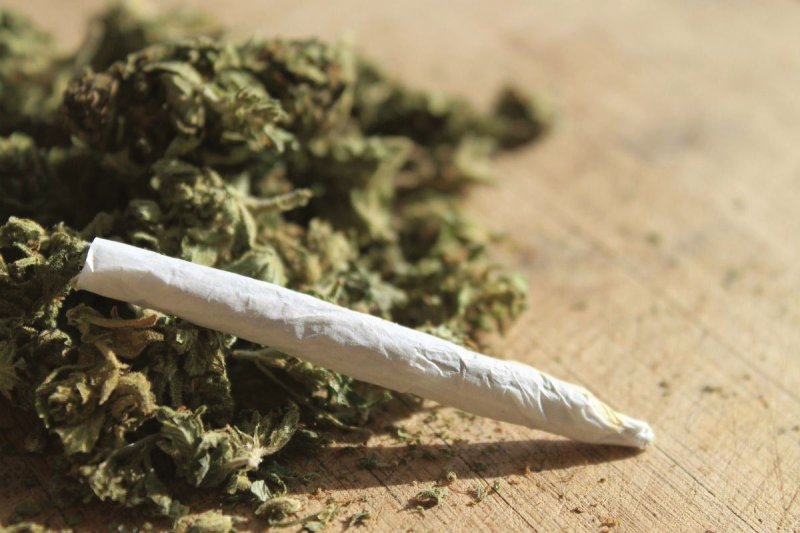 That's according to the US government, which has added a page on the use of cannabis and cannabinoids to their official cancer advice website.
The National Cancer Institute, part of the US Department of Health, now advises that 'cannabinoids may be useful in treating the side effects of cancer and cancer treatment' by smoking, eating it in baked products, drinking herbal teas or even spraying it under the tongue.
The site also lists other uses including: Anti-inflammatory activity, blocking cell growth, preventing the growth of blood vessels that supply tumors, antiviral activity and relieving muscle spasms caused by multiple sclerosis.
To do research on marijuana, scientists need approval from numerous federal departments and approval is extremely rare. Subsequently, this designation has prevented researchers from conducting clinical trials of cannabis as a treatment for cancer in humans.
The system is laid out in such a way that it creates a dynamic where physicians refuse to even consider cannabis, despite seeing evidence that it works. Without it being legitimized through clinical research and practice standards, doctors fear professional repercussions and potentially losing their license to practice medicine.
According to Dr. Gupta,
"There is now promising research into the use of marijuana that could impact tens of thousands children and adults, including treatment for cancer, epilepsy and Alzheimer's, to name a few. With regard to pain alone, marijuana could greatly reduce the demand for narcotics and simultaneously decrease the number of accidental painkiller overdoses, which are the greatest cause of preventable death in this country."

Currently, a bipartisan bill, authored by Rand Paul, R-Kentucky, Cory Booker, D-New Jersey, and Kirsten Gillibrand, D-New York — titled the Compassionate Access, Research Expansion, and Respect States Act of 2015, is in the Senate. This act would ease many of the current restrictions, simplifying the study of cannabis for research.
Dr. Gupta hits the nail on the head when he poignantly stated:
"We should legalize medical marijuana. We should do it nationally. And, we should do it now."



The potential benefits from research into the medical uses for cannabis know no bounds. We could quite possibly be at the precipice of one of the greatest medical breakthroughs of our collective lives. If only the federal government would get out of the way and allow science to study this potential cure for cancer.
The time is now for us to make the changes we want to see happen; a medical revolution is taking place before our eyes. Please share this article with everyone you know to help awaken people to the potentially life-saving properties of cannabis and the cutting edge research that is proving it.
http://worldhealthsupport.com/u-s-just-admitted-that-cannabis-does-kill-cancer-cells/
 From 2013:
"Cannabinoids have a complex action; it hits a number of important processes that cancers need to survive," study author Dr. Wai Liu, an oncologist at St. George's University of London, told The Huffington Post. "For that reason, it has really good potential over other drugs that only have one function. I am impressed by its activity profile, and feel it has a great future, especially if used with standard chemotherapies."
It was supported by funding from GW Pharmaceuticals, which already 
makes a cannabis-derived drug
 used to treat spasticity caused by multiple sclerosis.
The study looked at the effects of six different non-psychoactive cannabinoids — compounds derived from marijuana that do not cause the "high" associated with its THC ingredient — when applied alone, and in combination, to leukemia cells.
Liu stressed to HuffPost that his research was built around the testing of the six purified cannabinoid forms — not traditional cannabis oil, which Liu described as "crude" in comparison and generally containing 80-100 different cannabinoids. 
"We do not really know which are the ones that will be anticancer and those that may be harmful," Liu said.
During the study, Liu and his team grew leukemia cells in a lab and cultured them with increasing doses of the six pure cannabinoids, both individually and in combination with each other. His 
study
 says the six cannabinoids were CBD (Cannabidiol), CBDA (Cannabidiolic acid), CBG (Cannbigerol), CBGA (Cannabigerolic acid), CBGV (Cannabigevarin) and CBGVA (Cannabigevaric acid). 
Liu and his team then assessed the viability of the leukemia cells and determined whether or not the cannabinoids destroyed the cells or stopped them from growing.
Although promising, Liu also said that it remains unclear if the cannabinoid treatment would work on the 
200-plus
 existing types of cancer.
"Cancer is an umbrella term for a range of diseases that fundamentally differ in their cellular makeup, [and] which occur as a result of disturbances to growth controls," Liu said. 
"Chemotherapy works by disrupting these dysfunctional growth signals. Therefore, any cancers that have these profiles should respond to the chemotherapy. It just so happens that a number of cannabinoids can target these very same mechanisms that make cancer what it is, and so any cancer that exhibits these faults should respond well to cannabinoids. The flip side is, of course, that other cancers may not have these same genetic faults and so cannabinoids may not work as well."
When asked if smoking marijuana has the same or similar effects as ingesting the pure cannabinoid compounds he studied, Liu said he thinks it's unlikely.
"Smoking cannabis introduces a number of potential problems," Liu said. "First, the complex makeup of cannabis that contains about 80 bioactive substances means that the desired anticancer effect may be lost because these compounds may interfere with each other. Second, we see that delivering the drug either by injection or by a tablet would ensure the most effective doses are given. 
Smoking would be variable, and indeed the heat of the burning may actually destroy the useful nature of the compounds."
However NCI has not funded research on the effects of cannabinoids on leukemia.
Liu stressed that much work is still needed, and said that finding support for marijuana-derived medicines can be polarizing.
"Although there is much promise, I struggle to find enough support to drive this work on," Liu said. "The mention of cannabinoids can polarize the public, who understandably link cannabis smoking with cannabis-derived drugs."
Liu told the Seattle PI's Pot Blog that he hopes to 
start clinical trials
 involving humans in 12 to 18 months.
http://www.huffingtonpost.com/2013/10/25/marijuana-cancer_n_4158865.html
http://www.whiteoutpress.com/articles/2014/q3/marijuana-destroys-cancer-tumors-says-nih-and-new-study/
Isn't it time to stop arresting people for marijuana use and to 
end cannabis prohibition? 
/